Assistant Coaches
DeMarlo Slocum
Assistant Coach
First year of his second stint with the Utes. Worked at UNLV for two years after spending eight seasons at Utah (2011-19). Helped lead the Utes to five-straight postseason appearances, which included back-to-back NCAA Tournament berths, a Sweet 16 appearance and an NIT runner-up finish. On staff when the Utes had a player selected in the first round of the NBA Draft in three-consecutive years (2015-17). Before coming to Utah, spent four seasons at Colorado State, where he worked alongside Smith under Tim Miles. Assistant coach at Idaho (2006-07) and the director of operations at Southern California (2005-06). Played two seasons at Dixie State before finishing out his career at Georgia Southern, where he earned a degree in public recreation and kinesiology in 2001. As a junior at Georgia Southern, was the team's second-leading scorer before finishing fourth in scoring as a senior.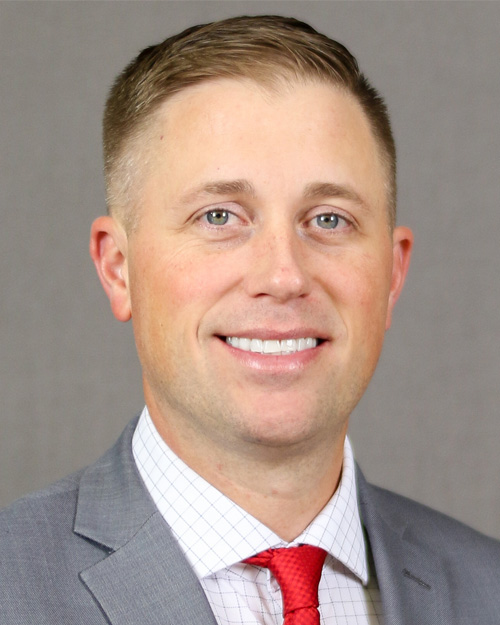 Eric Peterson
Assistant Coach
Coached under Craig Smith at Utah State (2018-21) and South Dakota (2014-18). Helped guide Utah State to three-straight 20-plus win seasons, three-consecutive NCAA Tournament berths and two MWC Tournament Championships. Instrumental in the development of Neemias Queta, a 2021 honorable mention AP All-American at Utah State. Coached South Dakota teams to back-to-back 20-win seasons, a regular season Summit League Championship. Head coach and director of athletics at Williston State (2011-14). In his final season at WSC, the Tetons won 27 games and earned the program's first-ever top-25 ranking. Graduated from UW-La Crosse with a bachelor's degree in physical education. Master's degree in interdisciplinary studies with a concentration in sports management and education from South Dakota.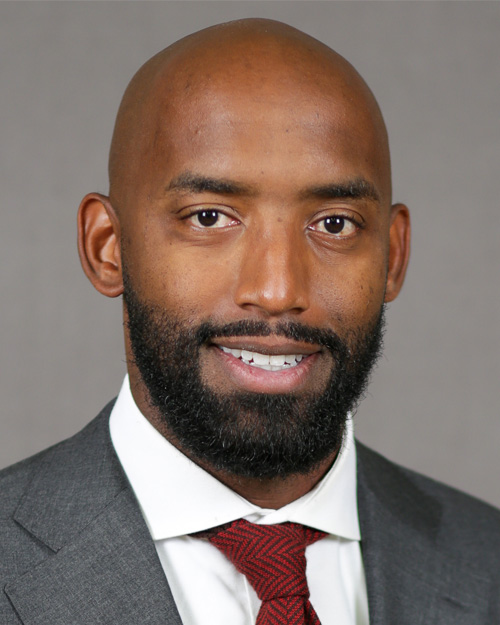 Tim Morris
Assistant Coach
First year at Utah after spending two seasons at Cincinnati. Bearcats went 20-10 with a 13-5 conference record and earned the top-seed in the American Athletic Conference Tournament in 2019-20. Named to the Silver Waves Media 50 Impactful High Major Assistant Coaches List in April 2020. Coached at Northern Kentucky (2017-19), helping guide the Norse to three-consecutive postseason appearances and two NCAA Tournaments (2017, 2019). NKU also won a pair of Horizon League regular-season championships and a pair of conference tournament titles in that stretch. Director of player development at Nevada (2015-16), assistant coach at Kennesaw State (2011-12) and a graduate assistant at Alabama for three seasons. A three-year player and 2008 graduate of Stanford with a degree in English literature. Played his senior season at Washington. Professional career with FC Bayern Munich in 2008-09 before an injury forced him to retire.
Support Staff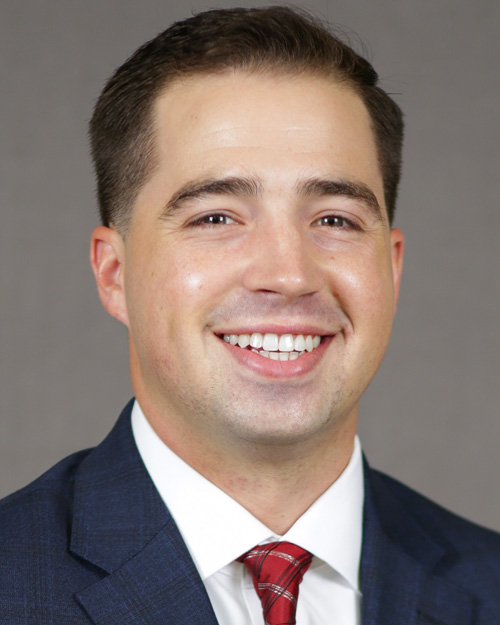 Curran
Walsh
Director of Basketball Operations
First year at Utah following two seasons at Utah State as the director of player development. Guided Aggies All-American Sam Merrill through his 2020 NBA Pre Draft training program before Merrill became the first Utah State player drafted to the NBA since 1986. Spent the 2017-19 seasons at Loyola Marymount, doubling their win total from year one to 22 in year two. Held a variety of duties at LMU, including assisting with film work, scouting, scheduling and logistics. Came to the collegiate ranks with player development expertise after working with Chris Johnson Hoops. Played basketball at Lindenwood University-Belleville four years before graduating with a degree in business administration in 2016.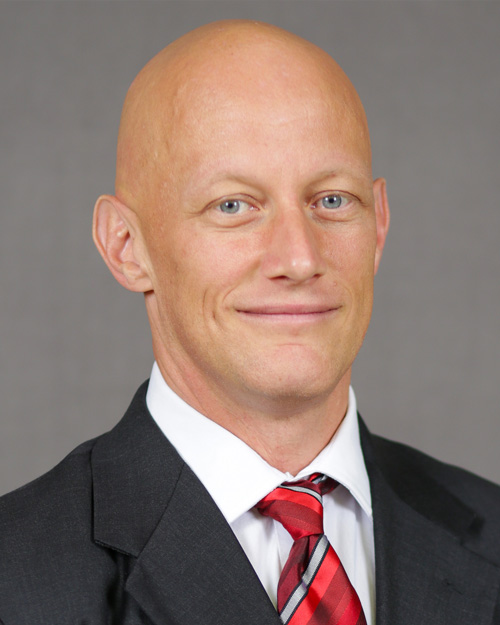 Justin
Johnson
Special Assistant to the Head Coach
First year at Utah after working at Utah State three seasons (2018-21) in a similar role. Joined Craig Smith at Mayville State as an assistant coach (2004-07) with the team making the NAIA Division II national tournament all three seasons, culminating with an appearance in the title game. Took over the program 2007-12 after Smith departed for Colorado State. Spent the next five years working in private business. Played at Minot State three seasons (1997-2000) and served as a student assistant for the 2000-01 season. Bachelor's in mass communications from North Dakota State in 2003 before earning a master's in sport and recreation management at NDSU in 2006.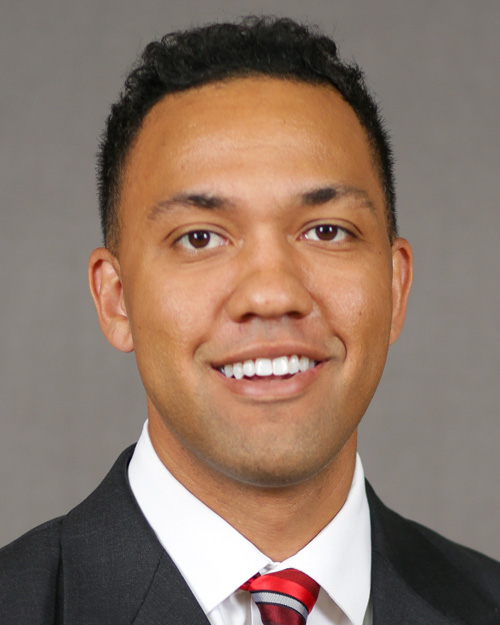 Tramel
Barnes
Director of Player Personnel
First season at Utah after spending the past two seasons at South Dakota State as an assistant coach, where he guided SDSU to a Summit League regular-season championship this past season. In his first season with the Jackrabbits they won a share of the Summit League regular-season title. Named to Silver Waves Media's Top-50 Impactful Mid-Major Assistants.
First post under Craig Smith came during the 2018-19 season at Utah State, when he served as the director of basketball operations and player development. First year in Logan saw the Aggies win the Mountain West regular-season and tournament titles as well as an NCAA Tournament berth. He was also recognized by the NABC and named to the 2019 Under Armour 30-Under-30 Team. Spent six seasons at Southwest Minnesota State and gradually moved up the ladder to become the top assistant after starting out as a graduate assistant. Led them to a South Division Championship in the NSIC back-to-back years while going 53-15 in those two seasons.
Before joining the coaching ranks, he finished his junior and senior years at SMSU after playing his first two seasons at Northern State University. Bachelor's in sports management from Southwest Minnesota State in 2013 before earning his masters in physical education from SMSU.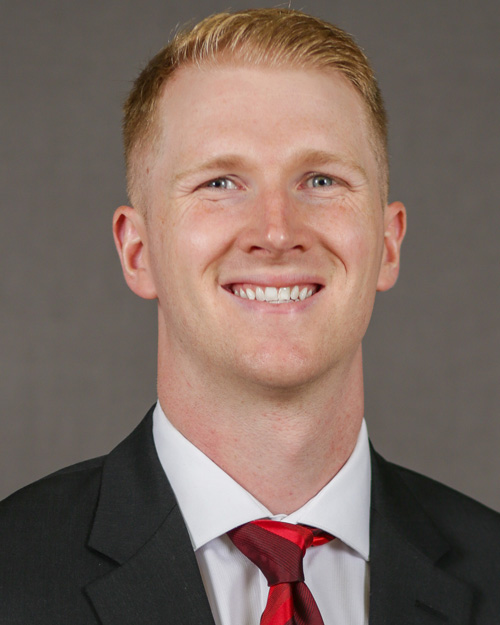 Brandon
Ubel
Director of Scouting
First year at Utah after serving as a graduate manager two seasons at Utah State under Craig Smith. A four-year (2010-13) standout for Nebraska when Smith was an assistant. Spent most of his professional career in Belgium from 2013-17 and played in France during the 2017-18 season. Earned his bachelor's in broadcast production at Nebraska in 2013 and will graduate with a master's of sport and physical education from Utah State in summer of 2021.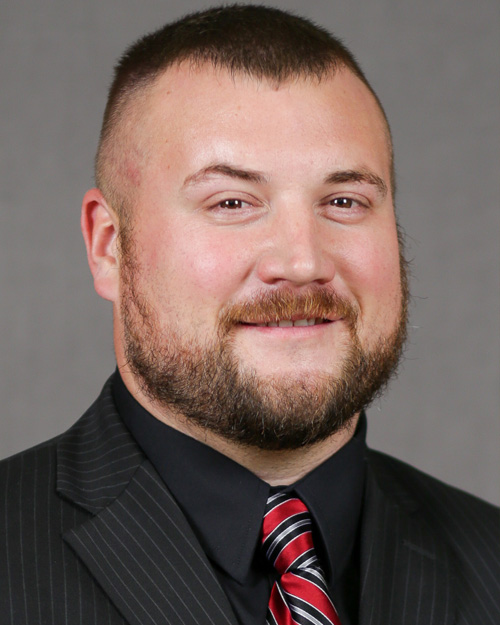 Logan
Ogden
Strength & Conditioning Coach
First season with the Runnin' Utes after serving in the same capacity under Craig Smith at Utah State since 2018. Worked three years at Nebraska-Omaha as an assistant for two seasons before being elevated to director in 2017. Also worked as an assistant at Augustana College and two years as a graduate assistant at South Dakota State (2011-13). Holds certifications through the CSCCa (SCCC), NSCA (CSCS), FRCms, USA Weightlifting (Sport Performance Coach Level 1), the Gray Institute (3D Maps) and is RPR-2 certified. A two-sport student-athlete at Northwestern College. Was a seven-time NAIA national qualifier in track, earning All-America honors in 2011, and a two-time All-GPAC pick in football. Graduated from Northwestern College in 2011 with a degree in exercise science before earning a master's in exercise physiology and human performance from South Dakota State in 2014.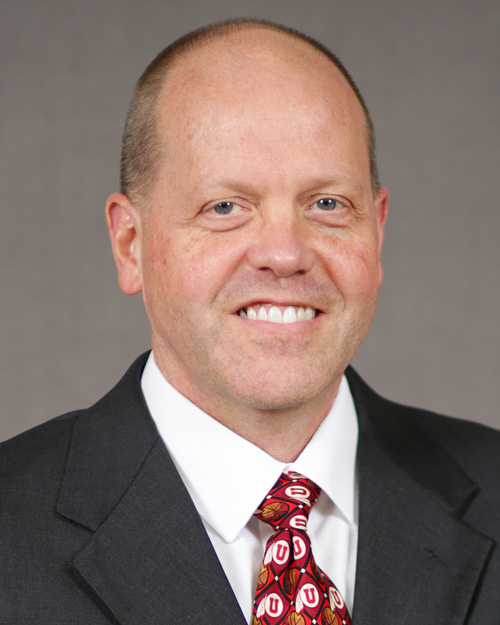 Trevor
Jameson
Director of Sports Medicine
Twenty-first year as an athletic trainer with Utah and was named director of sports medicine in 2008. Before coming to Utah, spent four years as an assistant athletic trainer and instructor at DePauw University in Indiana. While there, he assisted in the development of the department's CAAHEP accredited athletic training education program and provided clinical instruction for students. Graduate assistant trainer and received his master's degree in athletic training from Indiana State in August of 1996, and earned the Outstanding Professional Award for his graduating class. Bachelor's degree in physical education and athletic training from Brigham Young University in 1995.