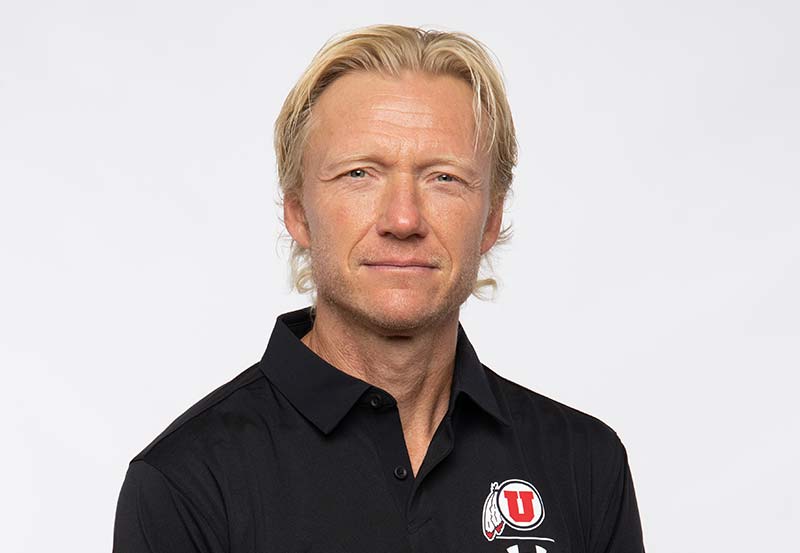 Sten Van Beurden
Associate Head Coach
Sten van Beurden is entering his fourth season as the Utah men's tennis associate head coach in the 2021-22 season.
He was integral in helping the Utes to their second straight NCAA Tournament appearance in 2019 with Dan Little becoming the first Ute to qualify for the NCAA Division I Singles Championships.
He served as a hitting partner for multiple international tennis players, including 1996 Wimbledon champion Richard Krajicek (No. 4 in the ATP) and 2003 French Open finalist Martin Verkerk (No. 14 ATP).
As a collegiate coach, Van Beurden was an assistant men's coach at Georgia State from 2000-01 before taking over as the head coach from 2001-02. After his stint at Georgia State, Van Beurden was an assistant at Baylor from 2002-03.
Possibly his biggest accomplishment of his career was to guide both Francisco Bahamonde and Manuel Pena Lopez to top-20 ITF World Junior Rankings, and guiding Bahamonde to become the youngest player in ATP history to win points at age 14.
Sten and his wife Tatiana have two sons, Valentin (14) and Timo (12).